Promotional Materials
Order materials online by clicking on the links below for the items you wish to order or call (800) 401-2404 to order via phone. Place your U.S.-based orders by Jan. 20, 2023, to arrive in time for National School Counseling Week.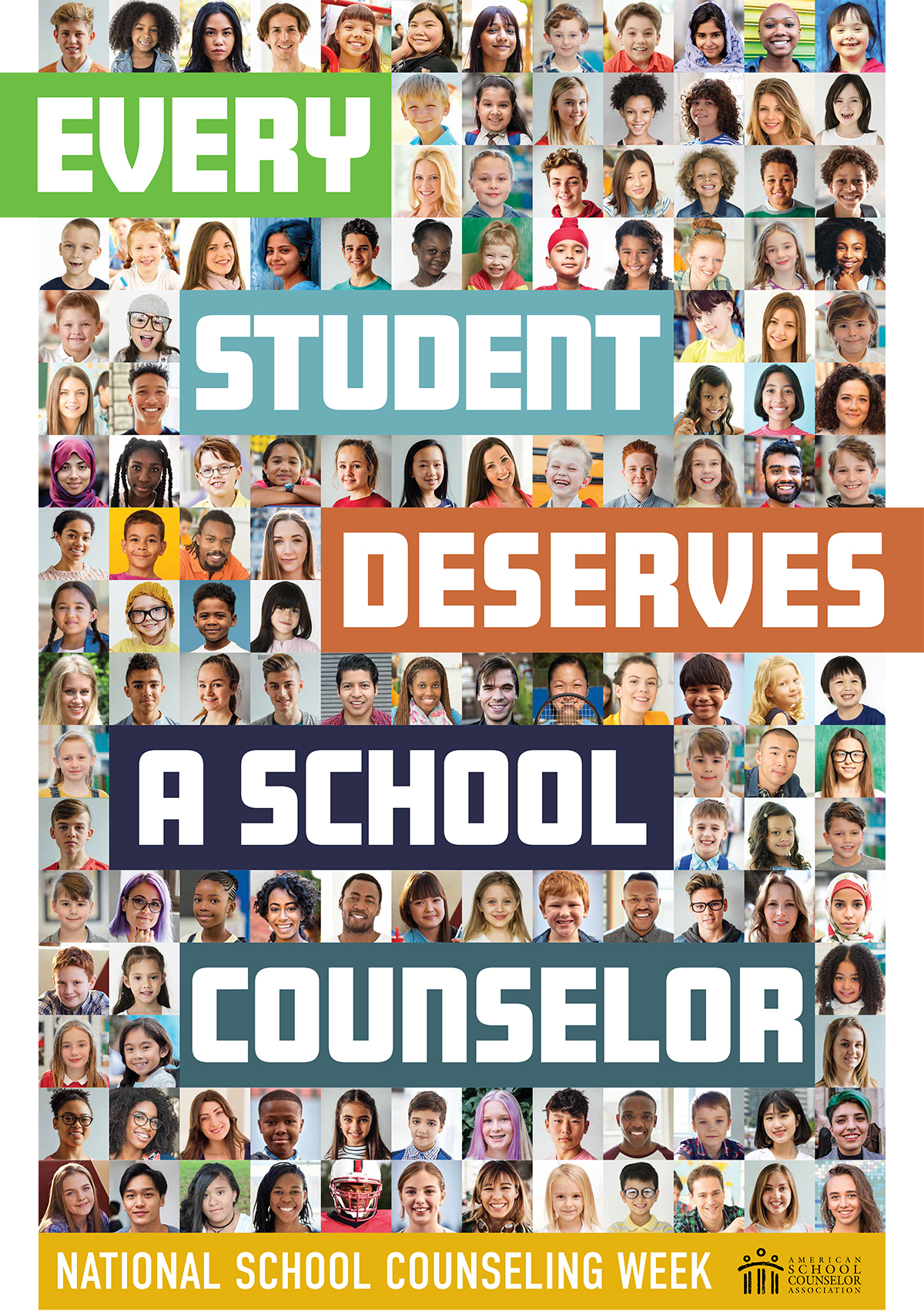 Posters – Promote National School Counseling Week throughout your school with an "Every Student Deserves a School Counselor" poster. Posters do not have a date on them and can be used year after year. Posters are available on regular poster paper, delivered folded ($3 for members/$5 for nonmembers). Order posters.

Stickers – Kids love stickers. Let them proudly display their support of your program with "I heart my school counselor" or "My School Counselor Helps Me Succeed" stickers. Stickers are also available in Spanish: "Amo a Mi Consejero Escolar" and "Mi Consejero Escolar Me Ayuda a Tener Éxito." Stickers come 12 to a sheet ($1 per sheet for members, $3 for nonmembers).

Door hanger – Promote privacy when you're in a counseling session or let students know when you're available with this reversible door hanger ($3 for members/$5 for nonmembers). One side says "Counseling in Progress. Please Do Not Disturb." The reverse side says "Please Come In." Doorhangers are available in two different vibrant designs. Order doorhangers.
Bookmarks – Make sure your students know where to turn when they need help. Hand out inexpensive "School Counselors: Providing Lessons for Life" bookmarks (100 per set, $15 for members/$18 for nonmembers). Order bookmarks.