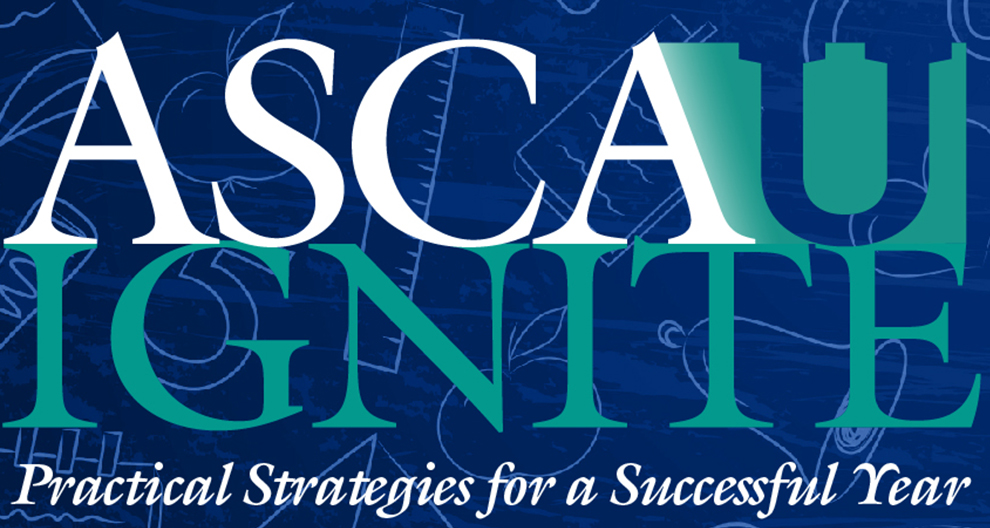 Start Your Year Off Right
Are you a new school counselor about to start your first job? Or perhaps you'd like a refresher in comprehensive school counseling programs? Start the year off on the right foot with ASCA U Ignite: Practical Strategies for a Successful Year. This online training includes 23 hours of sessions focused on the ins and outs of building and maintaining your school counseling program.
Sessions cover the basics of the ASCA National Model, using the templates, addressing legal and ethical issues in school counseling, accessing free ASCA resources and more. View the sessions.
District Directors: Ensure your new hires are ready to hit the ground running with a solid foundation in the ASCA National Model. Bulk registration rates available.
Dates
July 26-27, 2023, or watch on demand through June 15, 2024.
CEUs/Contact Hours/Graduate Credit
Earn up to 2.3 CEUs/23 Contact Hours.
Graduate credit is available at a one-credit option ($75) or three-credit option ($225).
Registration
Members: $99, nonmembers: $249
Register online or download a registration form to mail in.